Park Estates is one of Long Beach's most highly regarded and picturesque neighborhoods. The neighborhood is an exclusive custom tract that was developed by Lloyd S. Whaley as part of his vision for East Long Beach. Whaley hired L. Deming Tilton to create and design a master-planned housing development and began developing Park Estates. Prices ranged from $20,000 to $30,000, which was about 3 times higher, than a standard home in Los Altos.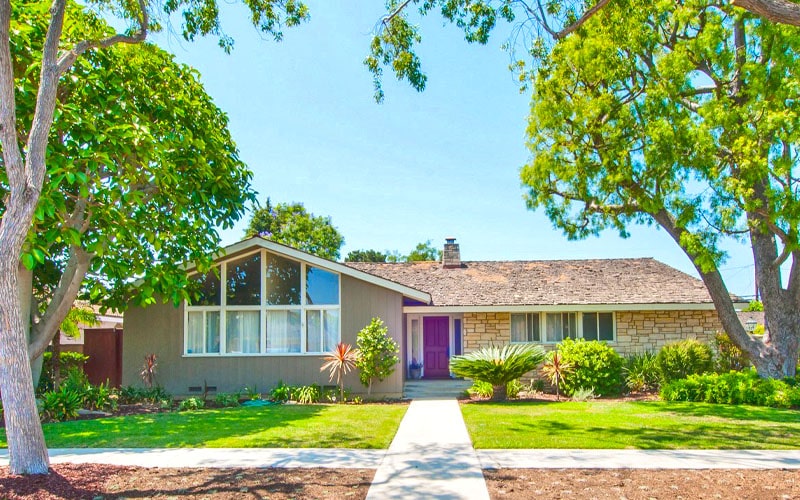 As opposed to most areas in Long Beach the neighborhood was subdivided to into large estate style lots designed with curving streets and an emphasis on trees to create a park like environment. Architects such as Kenneth Wing, Edward Killingsworth, Paul Tay, Dick Poper, William Lockett, and Richard Neutra received commissions to design homes. The neighborhood has a variety of architectural styles, but the homes are predominantly mid-century modern and traditional in design.
Whaley named one of the main thoroughfares through the neighborhood Bryant Road after Susanna Bixby Bryant who was the prior owner of most of the land. At the end of Bryant Road, Whaley constructed his home set on 2.5 acres making it by far the largest parcel in the neighborhood.
Today Park Estates remains a quiet community full of residents who are very proud of their neighborhood. Park Estates is conveniently located close to the 405 freeway, Cal State Long Beach, highly regarded public and private schools, and just a short jaunt to shopping and restaurants in the Los Altos Center or Belmont Shore. Neighborhood children go to Minnie Gant Elementary across from CSULB, Rogers Middle School in Belmont Park, and Wilson High school on Park Avenue across from Blair Field.
FUN FACTS
There are three homes designed by the famous Los Angeles modern architect Richard Neutra in Long Beach and all of them are in Park Estates.

Although it may not look like a neighborhood governed by an Home Owners Association, Park Estates has an HOA, CC&R's, and an architectural board that strive to maintain the neighborhoods character and the guidelines established in the CC&R's.

Lloyd S. Whaley created and set up the Park Estates Home Owners Association, but in doing so he had his attorney release his own 2.5 acre home & release his attorney's home from paying Park Estates Association dues.