Los Altos is one of Long Beach's largest neighborhoods, sprawling out North from Cal State University, Long Beach. Its development began in 1945 when Lloyd S. Whaley purchased a large portion of land from the Bixby Ranch and began developing one of the first planned communities in the nation. Lloyd Whaley was a native Nebraskan who moved to Long Beach in the mid 1930's to work in the construction business. Whaley started small working and building homes in North Long Beach and developing his business.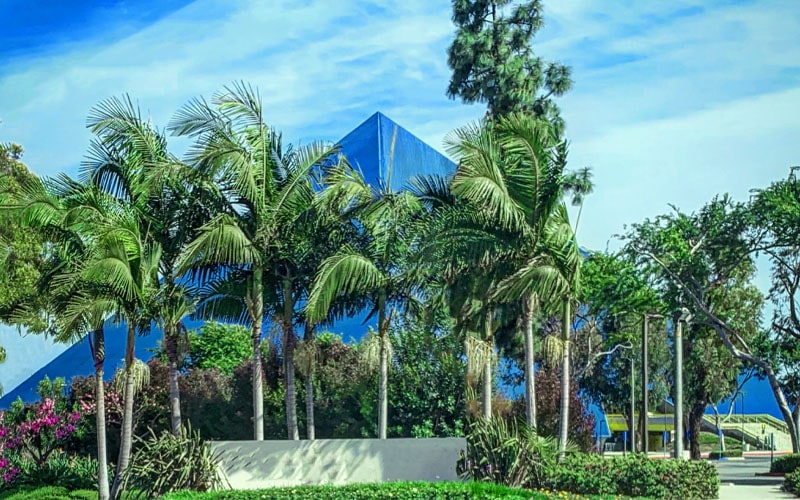 With the many military families settling in Long Beach after World War II and the opportunity presented by President Roosevelt's GI Bill, Whaley developed the Los Altos community as a way to accommodate for the masses of people looking for a place to call home. The first homes were built in 1946 along Clark Ave and from there the development moved East. The homes on the West of Bellflower were called Los Altos Terrace and the homes on the East side were called Los Altos Manor.
Although Los Altos was a tract development, most of the homes were designed by the esteemed local architects Dick Poper and William Locket. The homes were very well built on raised foundations, with oak hardwood floors from a professional flooring company, fireplaces, and spacious yards. The design of the homes are predominantly traditional or mid century modern in style.
Whaley made sure his prized Los Altos provided for churches, parks, schools, community centers, a library, a YMCA, and a large shopping center for the enjoyment of residents. In many cases, Lloyd Whaley donated the land to the City of Long Beach for the development of such centers and parks that are still frequented by Los Altos residents and families.
Both the Bixby Family and Lloyd Whaley's work was instrumental in Long Beach getting the bid for CSULB from the state. With Cal State University, Long Beach under construction in the early 1950's there was a push for the city to be renamed University City, but the name Los Altos was too established and remained.
Today Los Altos is a great family oriented area, and it meets the needs of many buyers. It's proximity to the freeways, CSULB, the coast, great shopping, parks, and restaurants make it a desirable area for many.
FUN FACTS
The land that Whaley purchased from the Bixby Ranch was known by many as Alkali Flats as the soil was so highly alkaline.

In 1947 homes started at $6550 and veteran buyers could seek financing on the GI Bill with no money down.

With all the curving streets and T-intersections many of the mail carriers in Long Beach starting calling the area "Lost Altos".